Ever wanted to learn more about color blindness? Ever wanted to have all the main facts about color vision deficiency in one place? — Download my free eBook on Color Blind Essentials and get an introduction into the topic, facts & figures and some tips and hints about color blindness in 28 neatly arranged pages.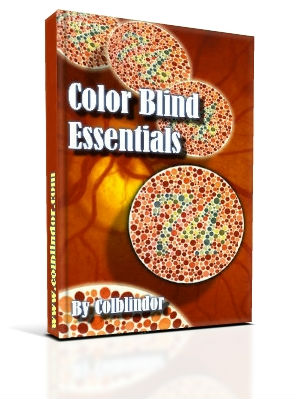 This free eBook is based on the same series Color Blind Essentials, published online here on Colblindor.com. The eBook as well as the article series includes the following six chapters on color vision deficiency:
I hope you enjoy reading Color Blind Essentials—which is all about color blindness.
If you like my eBook and want to learn even more on this topic, please consider subsribing to the Colblindor RSS feed. Otherwise if you have questions, feedback or some ideas you can either use our color blindness forum right here online or otherwise contact me directly through my colblindor contact page.