Colorful is an application for mobile devices that provides a fast, easy and handy way of recognizing colors. The application can assist a color blind person in detecting colors both in a live video feed from a mobile device's camera, a photograph that was taken previously or saved from an email and even photos from various social networks (e.g. Facebook, Live).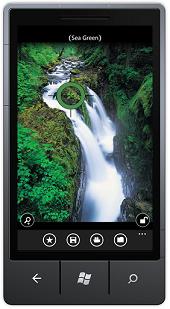 Designed by 3 Computer Science students from the Hebrew University of Jerusalem, Colorful uses color interpretation and compensation algorithms and augmented reality technologies that may be integrated into almost every mobile smart phone device. Thanks to the intuitive user interface and straight-forward design, Colorful has won the WPAppItUp contest from Microsoft Corporation and was elected as the Editor's choice.
Colorful boasts three major features that practically turn it into a one-stop shop:
Recognize colors with 4 different naming levels, ranging from your basic colors (i.e. Red, Green, Blue, Yellow etc.) and up to a full dictionary of 16.5 Billion color values (Hexadecimal notation).
Tag your favorite or most important colors with a name of your choosing! This comes in very handy when you are out shopping for clothes and want to find a shirt in that special color you look so good in. All you have to do is when you see a color you want to remember, tag it with a meaningful name and then next time you see it Colorful will let you know!
Daltonize the colors on the screen according to your own type of color blindness (Protanopia, Deuteranopia, Tritanopia). You can use this filter on the live camera feed or with a photo. Never again pick up a bad batch of bananas!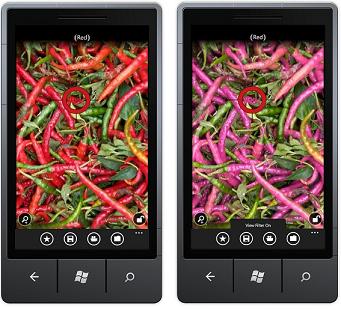 As a first step, the application was made publicly available on September 20th 2011 on the Windows Phone Marketplace and can be used on any Windows Phone 7 that runs the latest operating system (Mango, 7.5). Down the road, the developers inform that they intend on posting the application to more mobile platforms including Android, iOS (iPhone, iPod Touch, iPad) and the upcoming Windows 8 OS.
Windows Phone 7 users may get Colorful for FREE on the windows Marketplace and may choose to upgrade it for a small fee to gain additional functionality. Get it here (both Free and premium versions are available).