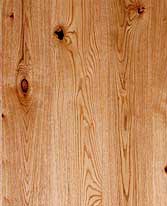 We just bought a house and we are very happy about it. Only ten days to go and we can start with our renovation.
On the upper floor we will lay new parquet flooring, which took as quite some time to decide about.
First we thought to use some carpets. But during the last months and weeks we came to the decision to use wood. A great decision, I thought, because you can omit the color discussion as it would be when using carpets. Wood is just wood and this is not about colors. – This was before we consulted the first parquet flooring companies!
Now I am a few weeks older, which feels like years, and a lot smarter concerning wood. There are so many different kinds of parquet flooring to choose from, it's incredible.
Many different wood types. For example White Oak, Red Oak and Silver Maple.
The wood quality like premium, select, character or rustic.
Different plank sices. You can choose from 3-strip or 2-strip, wide or extra wide, just to number a few.
And last but not least the finishing. Either sealed or oiled. And if you choose oiled it is white, normal or dark oiled. And if you choose oak you can even choose from many many different color oils….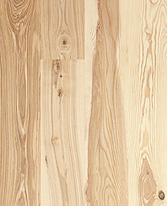 There are many decisions to take and this are decisions which will last long. And if you are colorblind it isn't easier at all. You can't talk with the others who can see colors because they talk about the reddish one which you just had a look at a few minutes ago. Huh?
You have to go and look at all the example planks. And omit talking about colors. Because there are only slight color differences which you will never ever be able to see as a colorblind.
We decided not to talk about colors but just have a look at them and choose the most beautiful one. It is a rustic white oak extra wide plank white oiled – as I can tell you know as an expert in parquet flooring.