I enjoy going to the zoo very much. And as we are a big family now we even have a season card for the local zoo.
Christopher wrote about Finding Color at the Zoo. So what does a colorblind guy do with his camera handy and looking for some nice shots to take? – He is also looking for colorful pictures; even if this sounds a bit contradicting.
Here is the most colorful picture I took at my last visit. It's the very colorful eye on the tail of a peacock.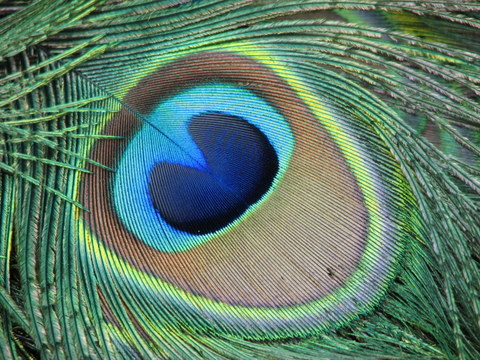 And here are the colors I can perceive through my colorblind eyes. Starting from the middle going outwards.
very dark blue, almost black
dark blue
light blue
reddish-green or brown?
yellow
again a light blue
Now it would be interesting to know: How far away are my colors from to the reality? And what colors do you see?