Richard, a friend of mine from Great Britain, took this very nice winter picture which he sent to me. He was outside to catch the fresh snow on the trees. And well, he didn't really realize what different colors he caught on the picture as he is also colorblind.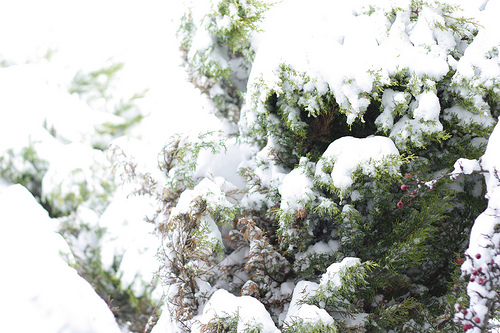 Only when somebody told him, he was able to spot the red berries!
Can you see the red berries on the tree or not? — You could also use this beautiful winter shot as a simple color blindness test. I'm red-blind and definitely can't see them.