The colorful Ishihara plates are the most well known color blindness test of the world. They consist of a pattern of colored dots and hide a number or image for any colorblind observer.
On the other hand we can see more and more artwork on fingernails. There are contests held on diverse topics. One of them was about the dotting tool, a special tool which can be used to paint dots on your nails.
On of the contributors decided to use the dotting tool to create some Ishihara Fingernails….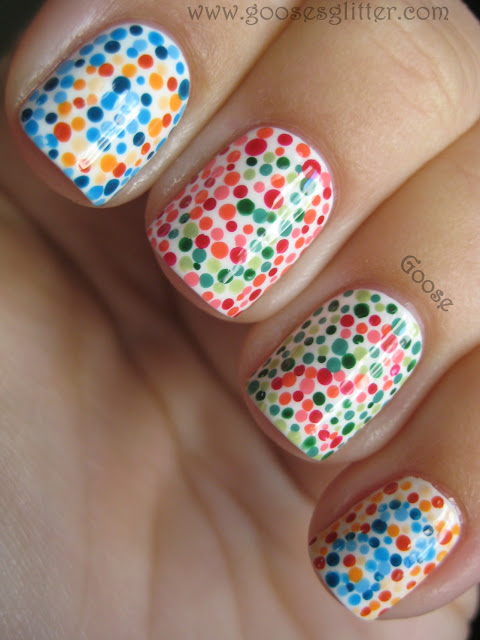 Personally I couldn't imagine the create such a fine artwork. And to know, that it will be gone after some days, is even more impressive. Thanks for sharing this cool work and if you like, you can find a lot more of those artworks at Goose's Glitter.