Yesterday early morning my wife said to me:
Have a look at this very nice sunrise. It's in glowing orange colored shades – beautiful.
I took out our digital camera, took a photograph and here it is. It is nice but I don't have a clue if it is orange or not. Have a look yourself.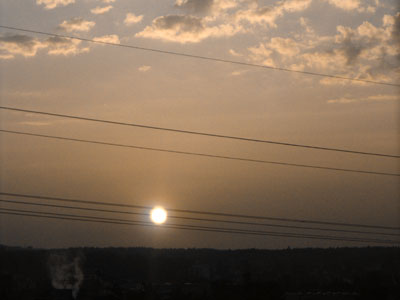 Funnily enough, Orange and Sunrise are two of the three major telecom companies in Switzerland.