Today is the day of european football, the day of the UEFA Champions League final. Playing at the Stade the France in Paris we can see two of the best football teams worldwide fighting for the cup.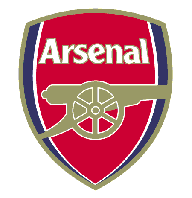 FC Barcelona, the Spanisch top team featuring Ronaldinho versus Arsenal, the English team from London featuring Thierry Henry. Both teams have not only those two most valuable players but a lot more to offer.
If we look at the colors of the teams I am very happy that these days teams need two different jerseys. Otherwise it wouldn't be that much fun to watch because the home jersey of Barcelona is blue-red striped and the color of Arsenal is also red.
Coincidentally both teams away jerseys are in yellow. I suppose we will see blue-red against yellow – fortunately for us colorblinds.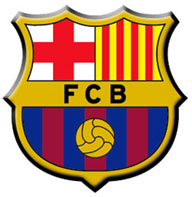 By the way: FC Barcelona was initiated from a Swiss football player named Hans Gamper more than 100 years ago. The legend says that the team colors are a homage at FC Basel, the former football club of Hans Gamper. And also on the other side we can find some relations to Switzerland. One of the most valuable defenders of Arsenal is Philippe Senderos, a Swiss football player which joined the club at the young age of 18 years. Also just recently another Swiss defender Johan Djourou joined him. Unfortuantaley Philippe was injured the last weeks and Johan is not in the starting formation and therefore there is no Swiss participation in the game of the games tonight.
Only 4 minutes to go until The Gunners and Barca will fight for one of the most important cups in football. Let's go and enjoy some great football.
Update: Barcelona wins the final with two goals in the last fifteen minutes. Arsenal was ahead with one goal for more than 30 minutes, but they had to play with one player less because their goalkeeper Jens Lehmann brought down Eto'o in the 18th minute and saw red for this interception. Arsenal fought well but couldn't strike at last.
Related article:
Switzerland will Win the FIFA World Cup