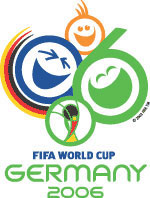 Only 24 days to go until the soccer world cup 2006 will be kicked off in Germany. There are 32 countries from all around the world fighting for the cup – including Switzerland, my home country, where my heart beats.
Yesterday our national team coach Köbi Kuhn announced the 23-man squad which will travel to Germany next month. But independently who he selected and named on the list or independently if Yakin joins the team or independently if some players were injured during the season, Switzerland will win the World Cup anyway.
Why can I be so sure about this? And how do I know it anyway? If you don't believe me, keep on reading and I will tell you why my home country will win the race for the cup.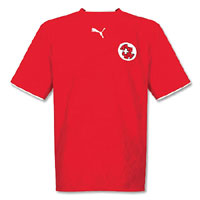 The reason why we will win is because it is all dependent on the jerseys the teams are wearing. The jersey of Switzerland is all red – only red and nothing else.
The color red symbolizes aggressiveness, danger, heat, fire and much more. Researches have shown that teams wearing red have a higher probability of winning and are scoring more goals. This doesn't mean that they are always winning but the probability speaks for them. And if a game is close it is more often the red team which scores the winning goal.
As we Swiss do have a great team this year and it therefore can get close in every game (if we are not winning anyway) the conclusion is: Switzerland will win the FIFA World Cup 2006.
Further readings:
Red Enhances Human Performance in Contests
FIFA World Cup Germany 2006
Related articles:
Olympic Medals
Skiblind
Fuck the Colorblind