Many people want to learn the basics about color blindness, the genetics, the different types of color vision deficiency, how it is to live with it, if there is anything available to help colorblind people or if you can cure it. Based on this I put together a series on Color Blind Essentials, which includes six parts and covers the most popular topics in this field.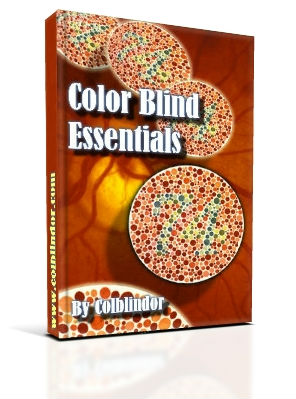 This series is now also available as a free eBook on Color Blind Essentials! Free for everybody interested in the topic to download it, print it out, read it and even spread it—as you like.
I really hope you enjoy this little book. On 28 pages I tried to put together the basic topics on color vision deficiency. I also tried to cover the most often asked questions and to give some insights on what it is like to be colorblind. And of course I also included some facts & figures and some pictures simulating color blindness.
If you like my Color Blind Essentials eBook, please spread the word, share it with your friends or even use it on your own web site.